Discover more from Venture Desktop by Brett Bivens
An ongoing exploration of the ideas, companies, and people shaping the New Industrial deployment age.
Over 3,000 subscribers
The Rise of Product-Led Growth
SaaS lessons from Warren Buffett, the best seed pitch ever, and key questions about the future of bottoms up software...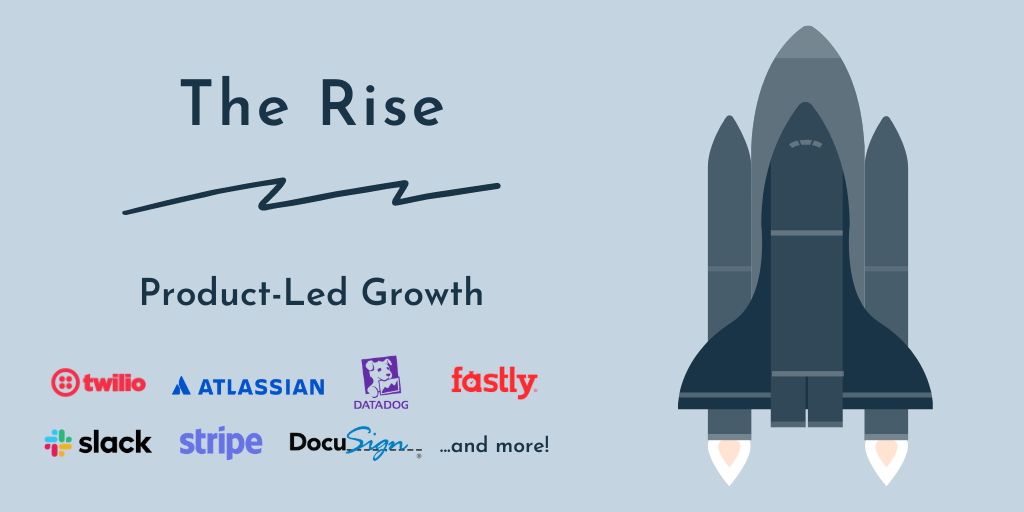 Welcome to The Rise, an evolving collection of the stories behind the world's most interesting and important companies.
To bring you this edition on the rise of Product-Led Growth, I'm excited to partner with TheVentureCity, a new investment and acceleration model that helps entrepreneurs achieve a global impact.
From September 21 - 25 they are running Product-Led Growth Week, a program to help early stage companies build a repeatable playbook to acquire, retain, and grow customers.
The team running the program is outstanding, with experience in the early days at companies like Facebook, Instagram, WhatsApp, Pinterest, and eBay as well as a strong track record of applying its Product-Led Growth methodology to help startups grow.
This program is 100% cash and equity-free, and at the end of the program two participating startups will be selected to join TheVentureCity's Growth Accelerator Program which includes a $100k investment. 
If you are an early stage founder, I highly recommend applying.
---
The Rise of Product-Led Growth
In 1938, more than 50 years after the launch of Coca-Cola and well after it had become a household name, Fortune looked at the company's rise and concluded that the growth couldn't possibly continue. It was too late.
"Several times every year a weighty and serious investor looks long and with profound respect at Coca-Cola's record, but comes regretfully to the conclusion that he is looking too late. The specters of saturation and competition rise before him."
Today, many onlookers find themselves of a similar mind when it comes to Product-Led Growth companies like Zoom, Shopify, and Twilio.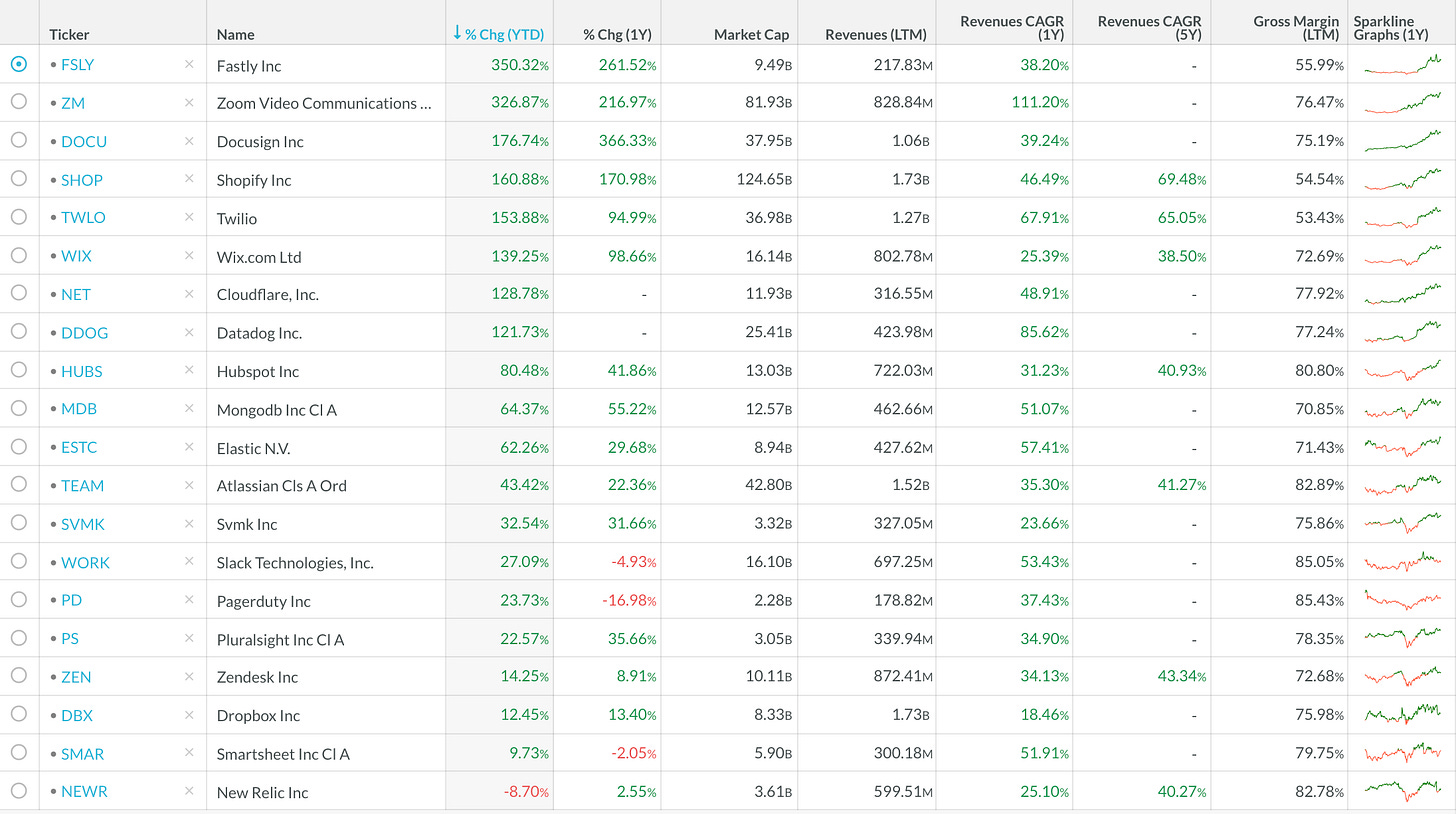 In 1938, as you are undoubtedly aware, it was not "too late" for Coca-Cola. As Warren Buffett recounted in his 1993 letter to shareholders, $40 invested in the company at the time of Fortune's article would have grown to $25,000 by the end of 1993.
In spite of the dizzying run-up in public and private valuations along with increasing competition, many of these Product-Led Growth (PLG) companies — which employ an end user-focused growth model that relies on the product itself as the primary driver of customer acquisition, conversion and expansion — may still be at the Coke in 1938 stage of their trajectories.
(A quick aside, one of my favorite "Rise of Company X" stories is about Coca-Cola and comes from Buffett's partner Charlie Munger: Turning $2 Million Into $2 Trillion.)
Bottoms Up Tailwinds
Brad Gerstner, whose Altimeter Capital owns 15% of the soon to be public Snowflake as well as stakes in PLG companies like Gitlab and MonogoDB, remarked on the "feels late but still early" nature of cloud software in a recent interview:
While we've been talking about the cloud, since really 2002 and 2003, and I remember by 2010 and 2011, we actually started seeing decelerating rates of growth of a lot of cloud companies, people started wondering: Did we overestimate the cloud? Just as they wondered in 2005 and 2006, after the demise of companies like Danger, whether we overestimated mobile. And the reality is we weren't even getting started. So, we look at, we break down the backend of cloud software really into system infrastructure, the infrastructure software that enables companies to do the things they wanna do in the cloud and the application software. When you look at the TAM (total addressable market) of those, by our account, we are still a decade away from having 50% penetration to the cloud.
This decades long tailwind coincides with a transformational shift in the way companies and users are adopting new solutions — what many call the "consumerization of the enterprise".
Blake Barnett of OpenView Partners — a firm that has led the way in evangelizing the merits of PLG — described the adoption shift this way in his primer on the model:
It used to be hard for a company to adopt new software. Long sales processes, complex implementation, formal training and certification—the list goes on.

All this took a lot of time—months, quarters, sometimes even years.

But today, software just shows up in the workplace unannounced. End users are finding products on their own and telling their bosses which ones to buy. And it's all happening at lightning speed.
The blurring distinction between enterprise and consumer products coupled with exploding demand has created the conditions for cloud native PLG companies to flourish.
The last decade has seen 21 PLG companies reach the public markets with two more — Asana and Sumo Logic — releasing their S-1s this week. As the depth of this market map suggests, those are just the first two IPOs of many we can expect in the near future.
Compared to the broader universe of SaaS companies, PLG companies grow faster and more efficiently, with higher margins and stronger retention.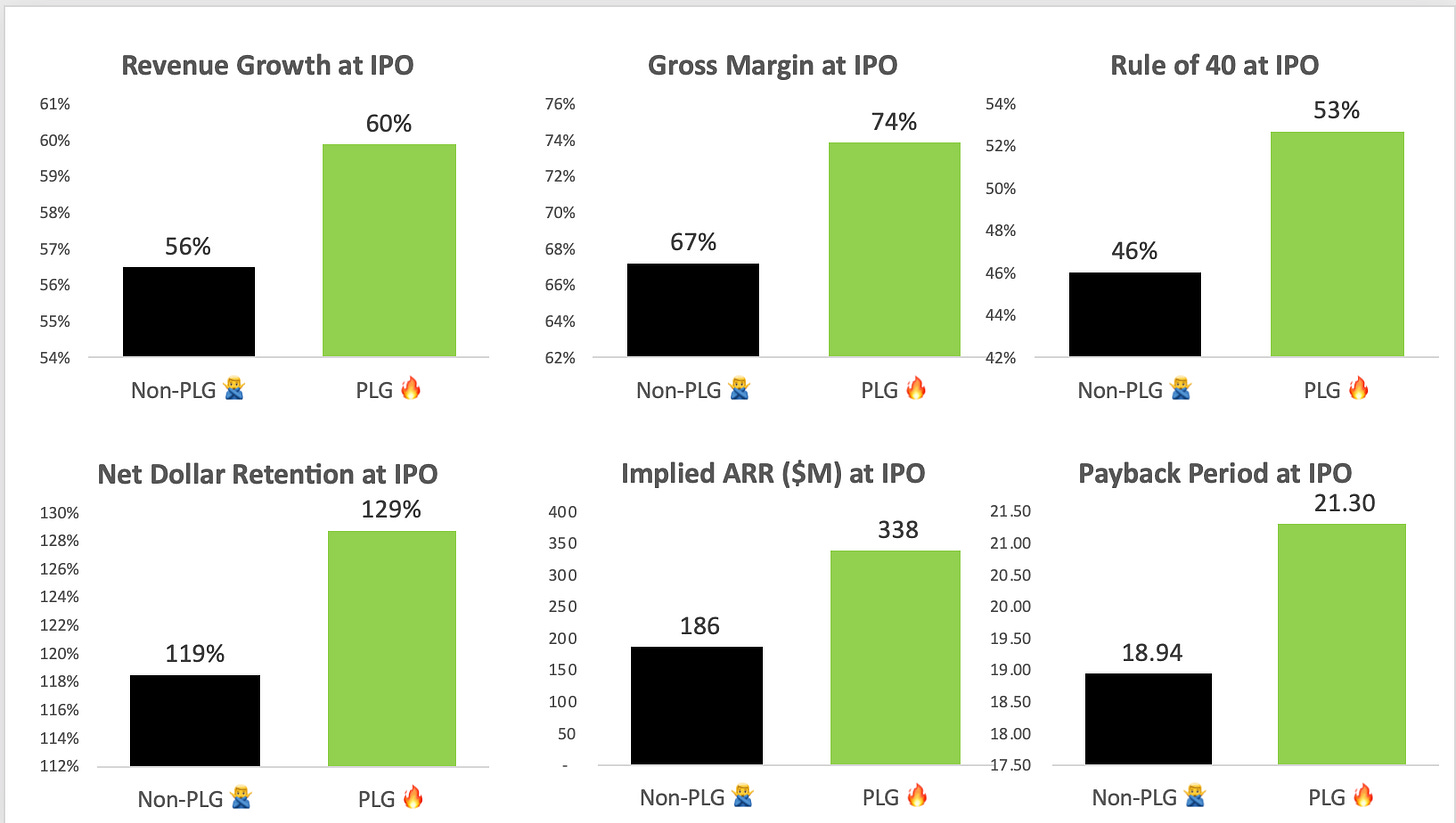 As the impacts of Covid compound the go to market advantages inherent to PLG companies even further — no need for expensive field sales or major investments in conferences and events — growth will accelerate and the revenue curves for emerging companies will steepen even further.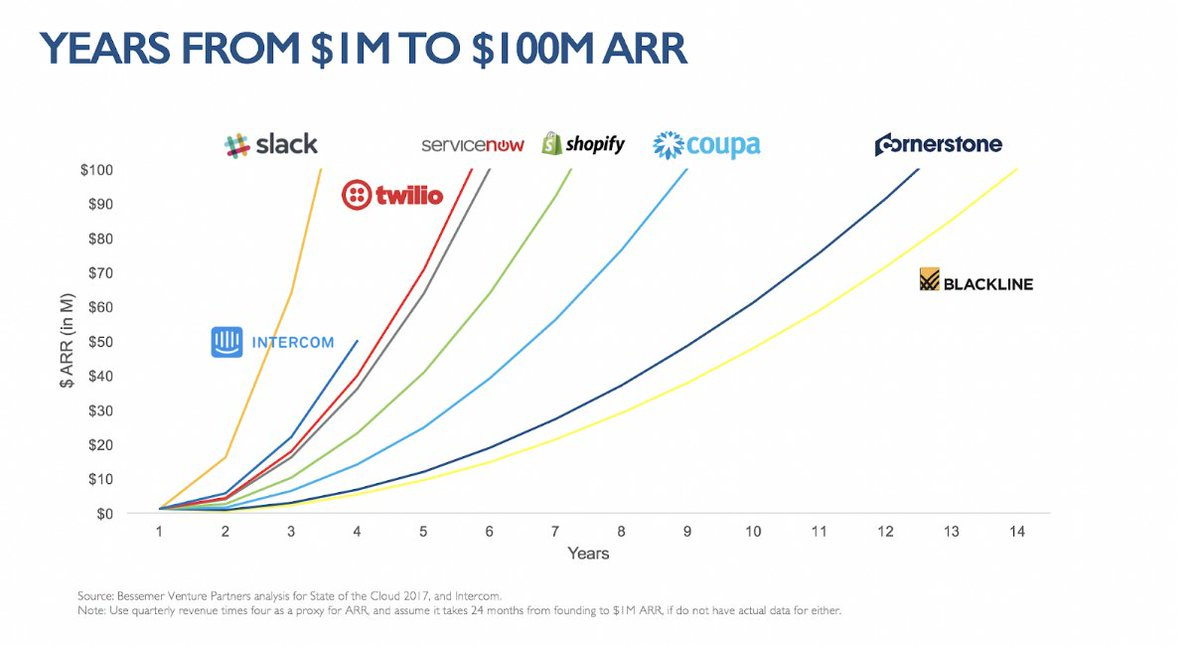 Below are dozens of my favorite resources and stories on the companies behind the PLG revolution. But first, here are a few questions I'm considering related to the market and the model.
---
🤔 Questions I'm asking about Product-Led Growth
What factors have made it possible for so many PLG companies to start and scale outside of Silicon Valley and the United States? Shopify is based in Ottawa, Atlassian is in Sydney, Wix in Tel Aviv, while many in the next wave have roots in Europe.

One of the key questions in any market is whether the incumbents gets innovation before the startup gets distribution. Which incumbent software companies will be most effective in reshaping their go to market strategies around PLG principles?

When, in what form, and at what scale will debt come to the world of PLG and what new funding models will emerge to support these businesses? In many ways, it is already here thanks to companies like Pipe.

Along with this, will PLG companies (especially those with name recognition and easily understandable business models) be as aggressive as deep tech companies in taking advantage of quicker paths to the public markets like SPACs to capitalize on retail investor demand for growth?

How much growth will be unlocked as high affinity PLG companies embed payments and other financial services for their customers thanks to products like Finix? Does this favor incumbents or new entrants?

Is community-led growth the successor to PLG?
---
📞 The Rise of Twilio
Each edition of The Rise features a slightly deeper look at at least one company. Today, we're looking closer at the rise of Twilio. Twilio priced its IPO in 2016 at $15 per share, which valued the company at around $1.23b (S-1 here). Today, the company's market cap is approaching $40b on the back of nearly 50% YoY growth and $1.6b ARR. This company presentation provides a great look at where the business stands today.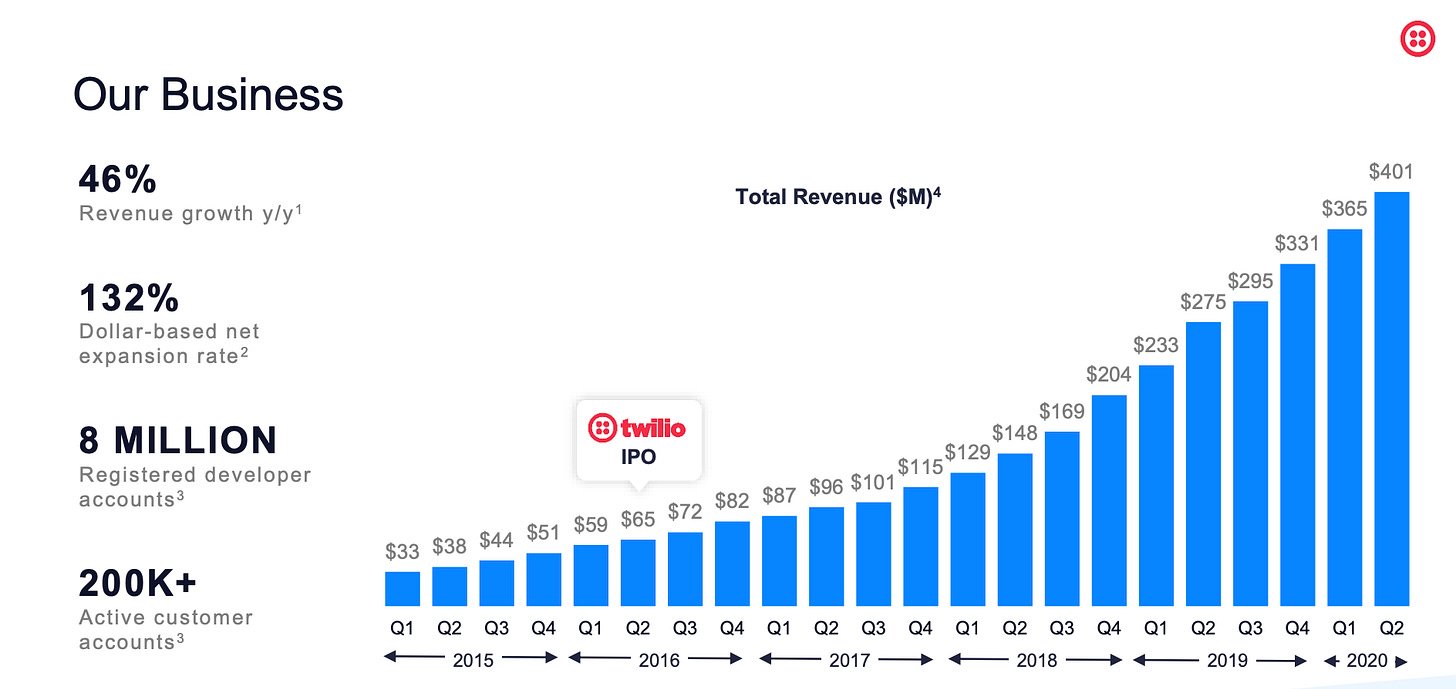 It was, and remains, the best seed pitch I've ever gotten.
Fred Wilson has seen his share of early stage pitches. He and his firm, Union Square Ventures have backed the likes of Twitter and Etsy along with PLG leaders like Cloudflare and MongoDB. So when he says that the pitch he received from Twilio's CEO Jeff Lawson was the best he has seen, it means something.
The pitch was simple, but the problem was anything but — "we have taken the entire messy and complex world of telephony and reduced it to five API calls".
The logical follow up question to such a bold technological claim, to channel Josh Wolfe, is "does it work"?
In the case of Twilio, it clearly worked.
He then pulled out his laptop, fired up an editor, and started live coding an app. He asked me for my cell phone number and within 30 seconds my phone was ringing.
As Wilson's partner Albert Wenger wrote in his note on the company's Series A funding, Twilio delivered on the two core promises of Cloud Computing: Simplicity and Scalability.
User-centric simplicity and efficient scalability are two key traits of any successful Product led growth company.
A read through Bessemer's Twilio investment memos drives home the scale Twilio was able to unlock ($50m+ in ARR before developing a true sales team) by focusing on reducing complexity for its developer community.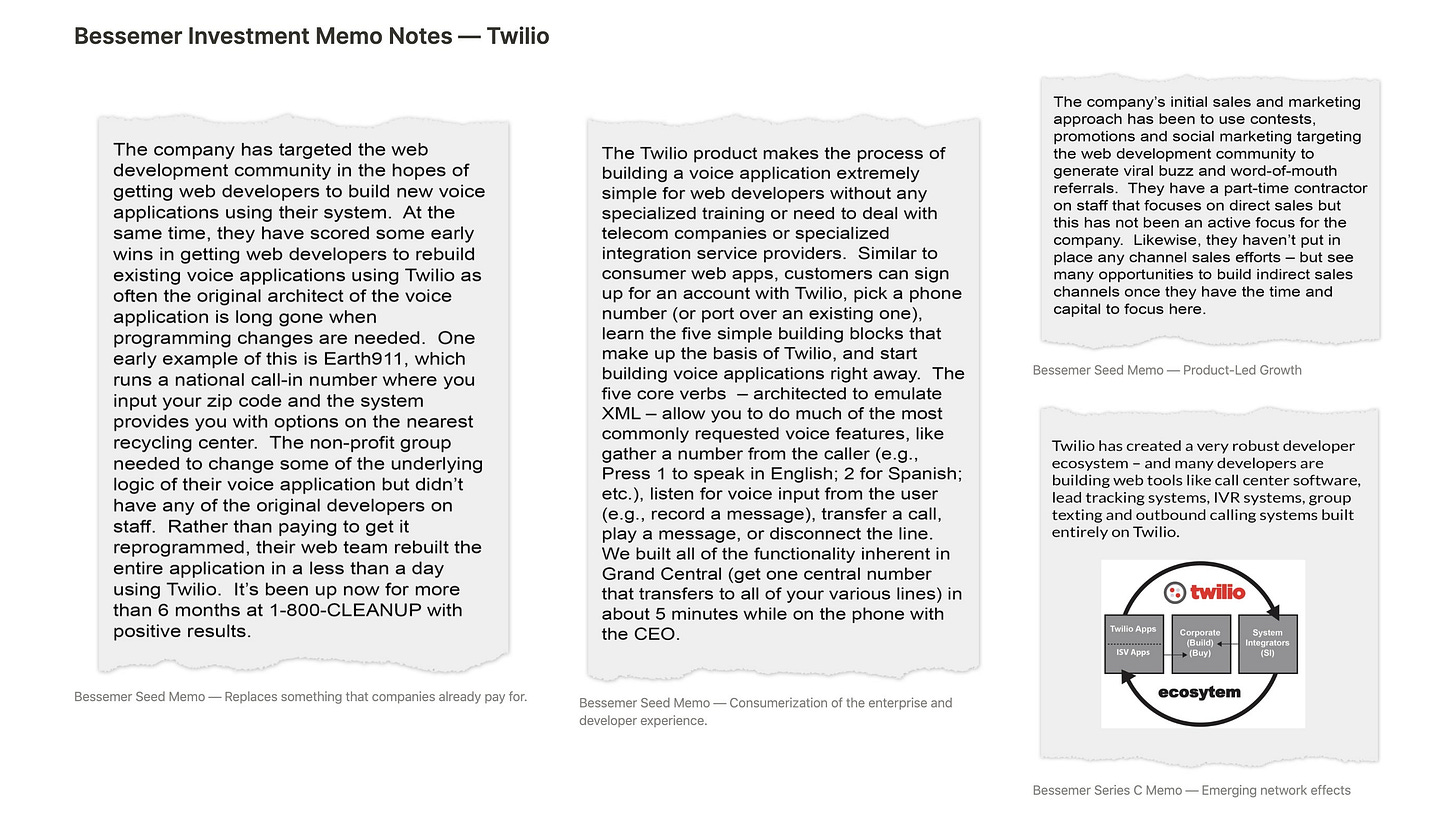 These values remain core the the company's mission today and, in typical Twilio fashion, are spelled out clearly on the company's website.
More on the rise of Twilio
---
🌅 The Rise of the Rest
As noted above, there are more than 20 publicly traded PLG companies as well as hundreds of high growth ventures following in their footsteps. I've whittled the list down to a few of my favorites that I think best convey the cultures and capabilities necessary to build massive companies in this market.
Shopify: A Starcraft Inspired Business: This post is so great and links out to almost everything you need to read or watch to deeply understand Shopify. It also got the Tobi Lütke stamp of approval on Twitter. As Lütke puts it: "I firmly believe that I learned more about building businesses from playing Starcraft than I've learned from business books".
Sometimes You're The Datadog, Sometimes You're The Hydrant: "Datadog has been one of the best performing SaaS companies in the world. They were built by developers, for developers, and sold in a way that developers loved (e.g., not sold to at all). Datadog has incredible bottoms-up sales motion which has resulted in dollar based net retention of at least 130% for ten straight quarters."
Fastly Edge Compute Explained: "Since its founding, there has been something different about Fastly's mind set. The Fastly team has a trait ingrained in their DNA to address hard technical problems with innovative and often more difficult solutions, with the goal to create a better experience for their customers. This was applied to the CDN business originally and is now manifesting in the design of a fast, compact, secure, globally distributed serverless compute platform."
The Collison brothers and $1.75bn online payments startup Stripe: This is a short profile that only talks briefly about Stripe the company. Instead, it focuses on the unique mix of humility and ambition the Collison brothers bring to the table that has been so foundational in the company's success.
Dropbox's Playbook for International Expansion: Dropbox is famous for being an early innovator of the freemium model based on word-of-mouth referrals. But the second key pillar of its growth is something that's less visible many of its core users (but something shared with a number of fellow PLG companies) — early international expansion. This is a great look at the playbook they employed to grow outside of their home market.
From Its Beginnings In A Denmark Loft, Zendesk's Steady Rise To The Top Of The Helpdesk Heap: Zendesk is another company that took an international approach early on out of necessity — they moved to the US after raising a $6m seed round led by Benchmark. The company also grasped the important of building consumer-quality products for their customers, who raved about the Zendesk experience in the way consumers talked about Facebook when it first launched.
Barefoot billionaire — Sridhar Vembu built a tech giant you've never heard of: The 50-year-old entrepreneur has boot-strapped Zoho for its entire existence with no external funding and no plans to sell or take the company public.
A Unicorn Lost in the Valley, Evernote Blows Up the 'Fail Fast' Gospel: I was an Evernote user for a decade before switching over to Notion. This profile explains how the company lost its way — unclear focus that manifested in a buggy and complex product stuck in no man's land between consumer and enterprise customers.
---
Thank you for reading!
If you enjoyed this post, I would love to have you share it with friends and colleagues or come discuss with me on Twitter.
If you are a founder building a Product-Led Growth company, I highly recommend checking out Product-Led Growth Week from TheVentureCity. You can apply here!
---