Discover more from Venture Desktop by Brett Bivens
An ongoing exploration of the ideas, companies, and people shaping the New Industrial deployment age.
Over 3,000 subscribers
The Rise of Company X
How the world's most successful companies gained power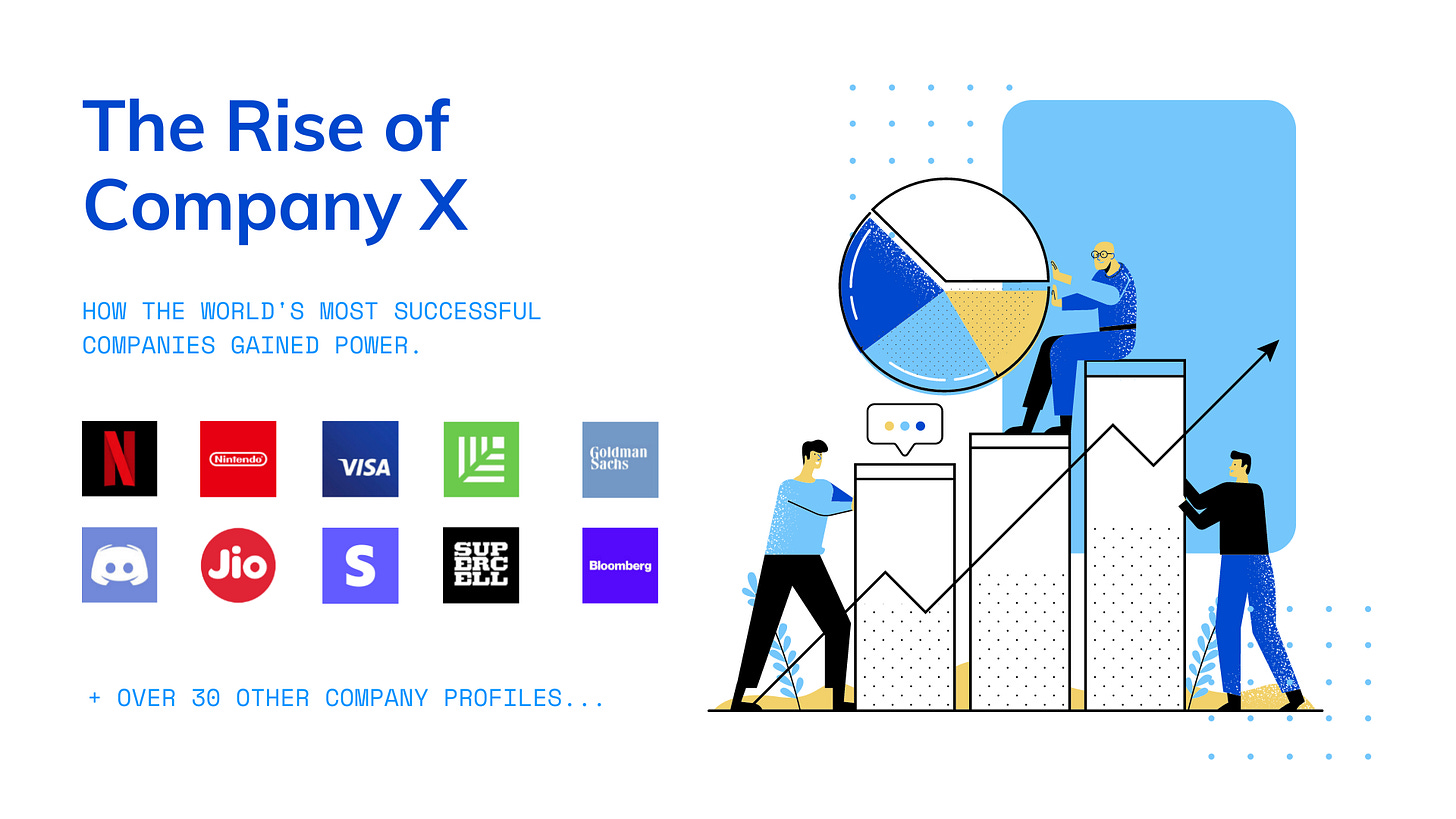 I love reading analyses that dive deep into "The Rise of Company X".
The best pieces from this genre approach companies from the perspective of an analyst and go beyond linear narrative to look at early go to market and product decisions, strategic tradeoffs, company culture, competitive dynamics, and missteps. The best ones explain what unique early insights led to innovation and eventually market power. It is also great when the analysts take a position on the future of the company — what threats to they face and what needs to be done from here to maintain, expand, or regain competitive advantage?
I have been collecting these types of analyses (and writing them) for a while and shared a bunch them in this thread on Twitter a couple of weeks ago. Since then, I've added a dozen more to the list and have another handful in my queue to read.
While I am collecting them on an ongoing basis here in my public Notion, I thought it made sense to share all of them here as well and give you some weekend reading!
If you know of any more I should add to the list, let me know in the comments or over on Twitter.
- Brett
---
Essays and Analysis
I have also written a couple pieces of my own that sort of fall into this genre...
---
Podcasts
If you prefer audio, the Acquired Podcast is a great source. I've linked a few of my favorites and those recommended on Twitter below but the whole list is here and I am looking forward to going back through and listening to ones I missed in the past.
Other recommendations:
Another podcast that does a great job of analyzing the rise of important companies — in this case Chinese companies — is TechBuzz China, hosted by Rui Ma and Ying Lu. A few favorites:
They have done deep dives into pretty much every important Chinese tech company and Chinese tech trend. Highly, highly recommend.
Writers
There are also writers that do these sorts of analyses on a pretty regular basis. Some of my favorites come from Nicolas Colin, Co-Founder of The Family. I linked to his McKinsey analysis above. My two other favorites are his deep dives on Berkshire Hathaway and and Goldman Sachs. You can find the rest here in this thread.
One of areas I spend a lot of time trying to learn about and understand is the rise of the One Person Company. I wrote about my optimism for that market opportunity here.
The best writer on One Person Companies — specifically media companies — is Dan Runcie from Trapital. A couple of his best:
Books
If you are looking for books tracking the rise of important companies, here are a few of my favorites: